Consulting

is our vocation.
We work for you.
It is in our nature and explains our history.
We have made "relationships between people" our passion and profession: reliable consultants for projects involving organizational change and headhunting.
We only know one way of working: clearly telling you what we think, and doing things in the only possible way, well.
We are connected by our purpose and our approach to consulting.
Founded in 1985 as a consulting firm specializing in executive search and recruitment. In 2004, we decided to pioneer a new way of consulting for organizations and for people. Every day since then, we have pursued a dream: to share our vision of the value of people as a fundamental axis of all organizations.

We mobilize around projects in which we can generate value. We complement one another because we are brought together by what makes us different: being experts in different fields.
Our consultants are accredited
by recognized schools and institutions
of organizational excellence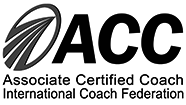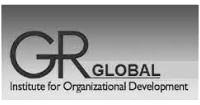 We care about our clients and demonstrate this every day.
Get to know us…
you'll feel right at home.
More than 80% of our clients have been working with us for more than 10 years. 92% of our clients repeat executive search processes and express their satisfaction with the service and commitment shown.
Three principles define
our way of working.
Questions are just as important as answers.
And we know how to ask questions.
People are communication.
And we know how to build corporate relations that mobilize people.
All in good time.
We dedicate to you the most valuable thing we have, our time. As much as you need.
Close
relationships
We're right by your side We put ourselves in your position to live and feel your reality.
Efficient
action
We focus on what is useful and necessary, here and now. That wich contributes value and is sustainable.
Unique
perspective
, in the way of understanding We bring with us a vision and our own analysis, unique and particular, honest and clear, and which always adds value.
Humanity
as an identity
We believe in human organitzations and personal relationships. Empowering people as part of the solution.